New to the Neighborhood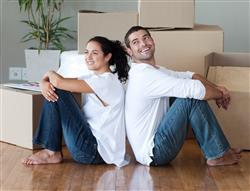 Welcome to the community. HomeRiver Group is here to make sure your new life, in your new home, with your new HOA, gets off to the right start. We can help you handle everything from making payments, to changing or enhancing the property, to reporting rules violations.
Things we handle
Homeowner Inquires - You have questions. We've got answers
Resident Concerns - We can help you resolve concerns about your community
Vendor Management - We manage outside vendors for your community projects, so that things get done on time and on budget
Community Finance - Confusion about your community finances? Not anymore.
Create & Enforce Policy - >Working with your Board, we will help create and enforce community policy and common practice
Things We Don't Handle
Making big decisions - Your governing documents provide the ground rules, and your board makes the important decisions for your community. We are here to help execute those decisions.
Providing vendor services - While we help manage the vendors, we do not provide services like landscaping, pool service and general maintenance.
Resolving neighbor to neighbor disputes
Providing public services - We leave those up to the city, county and emergency services
Offering legal services or advice.
HOA Dues
Curious on where your HOA fees go?
Community Website
Did you know you have access to a useful community website? The site includes the following:
Account overview
Payment center
Improvement center
Access to important forms and documents
Pay Your Bill Online
Use our online service to review and pay your bill online.
Other Payment Options
Pay by Phone

We are available to take your payment 24 hours a day 7 days a week. We accept Visa and Mastercard. (A small convenience fee (3.5%) will be charged if you use this option)
Click to Call: (407) 327-5824

Pay By Mail

Payments cab be placed in the return envelope received with your coupons. Mailed payments are processed electronically so please do not send cash. Your payment must be made payable to the association and mailed to:


4201 Vineland Rd Suite I-2
Orlando, FL 32811

Pay in Person

Stop by your local office to pay your bill directly. Local offices will only accept check and money order payments made payable to your association.